WE MAXIMIZE EFFICIENCY AND INSTALL CONFIDENCE
Our proactive Planned Maintenance programs are designed to extend the life of your equipment and lower your total cost of operations. By having regularly scheduled preventive maintenance, you will minimize unexpected downtime and avoid more costly repairs.
In addition, our team of technicians will thoroughly learn your designed systems, how this impacts your business, and ensure your mechanical assets are operating at peak performance to maximize equipment life while reducing operating costs and energy.
HIGH ENERGY COSTS – Our preventative maintenance programs ensure your systems are running at peak efficiency, reducing unnecessary runtime and wasted energy.
REPETITIVE BREAKDOWNS –  Our technicians are extensively trained to correctly troubleshoot an issue the first time, avoiding the cost and headaches caused by repeat breakdowns of your equipment.
EQUIPMENT DOWNTIME – Your downtime from breakdowns is limited by using experienced technicians, performing proper maintenance tasks, and utilizing a proactive scheduling system.
POORLY DESIGNED OR POORLY FUNCTIONING SYSTEMS – Your account is managed by a lead technician who will provide advice and design services for your equipment upgrades and system improvements at no cost.
BENEFITS OF PLANNED MAINTENANCE
Improves:
Workplace safety
Communication
Equipment performance
Establishes:
Proactive use of resources
Performance standards
Reduces overall:
Equipment downtime
Maintenance expenses
Repair expenses
Energy expenses
Capital expenses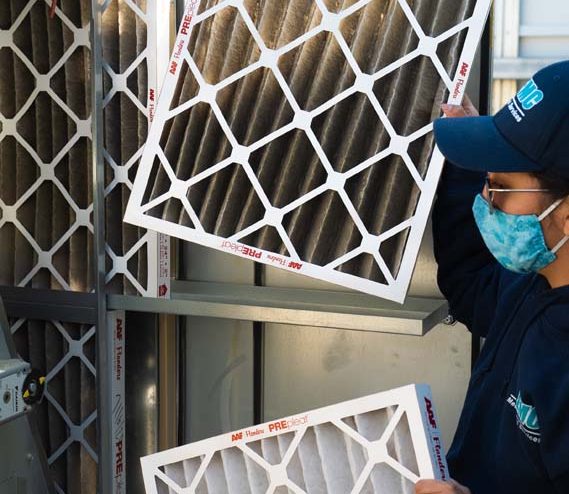 Our service team members are certified and proficient in all major HVAC equipment brands. We specialize in complex facilities requiring high amounts of outside air and dehumidification, such as indoor pools and grow facilities.
Contact us today for a professional consultation and analysis of your operating costs.