Our Building Automation Solutions provide customized, web-based energy management solutions for today's sustainable buildings all throughout the Greater Richmond, VA area. We are experts at making buildings and their processes work together to conserve resources with seamless and optimum efficiency.
Whether new construction or retrofit, our in-house engineers and certified technicians can design and install customized solutions to reduce energy use, increase operational efficiency and improve a facility's performance.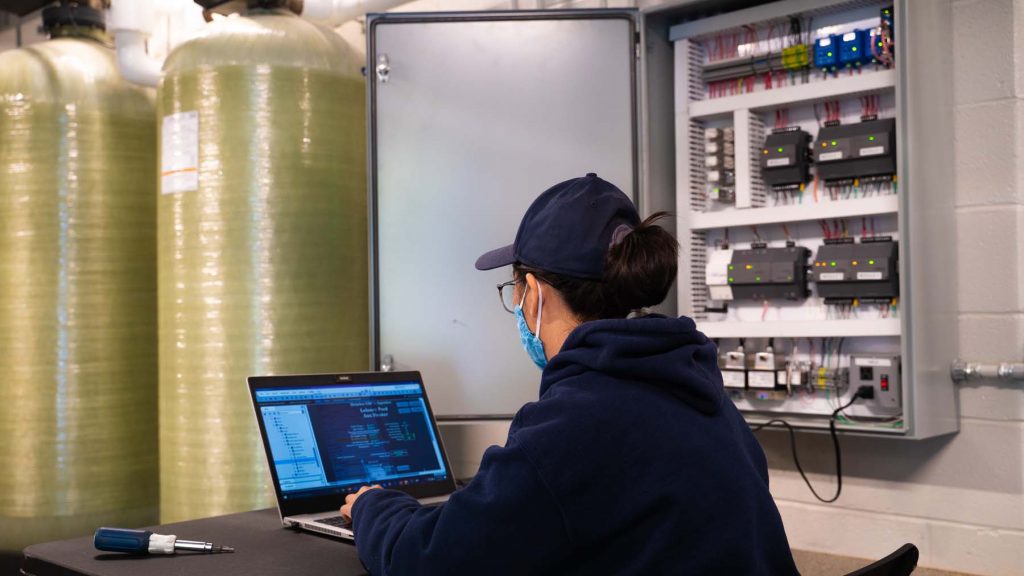 Building Automation Services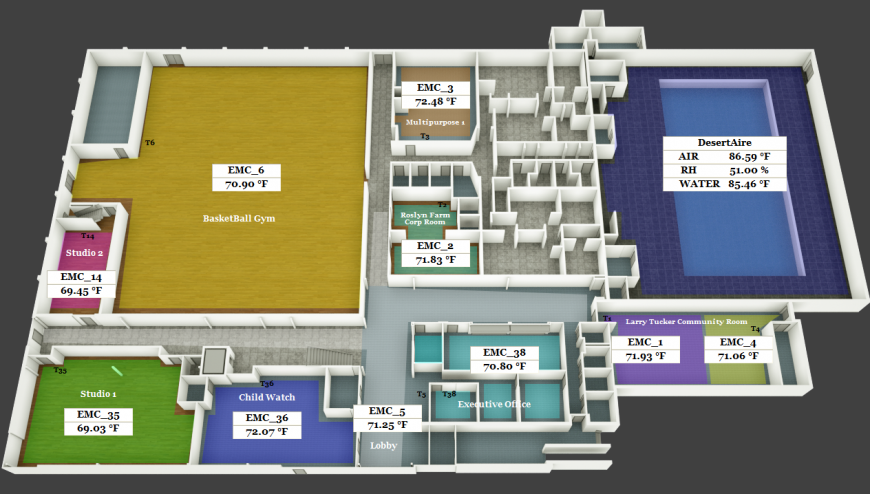 DESIGN: We design building automation systems using non-proprietary controls and software that match application specifications.
INTEGRATE: Our solutions can be built from the ground up or integrated with current systems, devices, and platforms to provide interoperability throughout your facility.
DELIVER:

We deliver intelligent building control, establishing and maintaining optimum energy efficiency and creating strategies to fund projects through enhanced facility performance.
Engineering | Design | Commissioning
Portfolio Building Management
Manage all your buildings through a single interface. Executives benefit from building performance analysis and real savings. Operations benefit from instant access and control of your building.
All-In-One Smart Buildings
Smart buildings can be simple. Integrate all your systems to work together as one.
Automate your HVAC, lighting, card access, security, blinds, energy management, and data analytics into one simple solution.
Custom Dashboards
Personalize your dashboard to suit your needs and custom it anytime. Your data is at your fingertips.
Public kiosk dashboards showcase your sustainability and energy-saving initiatives.
Data Analytics
Ongoing analysis of your buildings 365 days a year. Key Performance Indicators to compare the performance of all your HVAC systems. Fault Detection & Diagnostics (FDD) identifies issues before anyone is aware. Energy analytics quantifies then focuses tasking on savings.
Complete Design Solutions
Our team of professionals is ready for the most demanding projects. We advise on how to best operate your systems to save energy, design to reduce maintenance and protect your mission-critical equipment
Software & Mobile
Access your buildings from anywhere on your PC, tablet, or smartphone. Unlimited number of users and full-featured access management systems.
Energy Management
Real-time information by connecting your energy meters: electrical, gas, water, carbon emissions, etc. Set energy goals and prove energy reduction based on actual performance.
Commissioning & Optimization
Over 25 years of experience in building commissioning, performance optimization, and LEED standards.